CNU & Virginia Symphony Orchestra Projection Show
—Fall // September 17, 2017

On Sunday, September 17, 2017, Christopher Newport University triumphantly celebrated the ending of its first comprehensive campaign.

Over 7,000 people from the University and community gathered on the great lawn to witness a historic projection show on the face of Christopher Newport Hall featuring the Virginia Symphony Orchestra and a magnificent multimedia light show. The campaign, which launched in 2014 with a fundraising goal of $42 million, exceeded expectations by a landslide, grossing a total of $66.2 million. The proceeds of all fundraising efforts will empower CNU students and staff by providing financial assistance, funding the newest research efforts, and recruiting and sustaining the most talented instructors and students.

Katie (Depth of Field) was called on by Quince Imaging to produce the large-scale visuals. It was pure serendipity that she hailed from Newport News, home to CNU. She was honored to bring the first projection show to the Virginia Peninsula.
---
Creative

Depth of Field created a 12 minute immersive show with projections deployed by Quince's ultra-high resolution imaging solution, synchronized to accompany the Virginia Symphony Orchestra's live finalé.

They collaborated with James Hosey who composed an inspirational score. The orchestral arrangement provided the framework for her Captain's wheel motif which she used to visually connect the sections, giving a familiar nod to the school's branding while adding a mysterious and mythical feel.
The finalé, "setting the world on fire", combined with epic pyroctechnics created a spectacular closing with a lasting impression.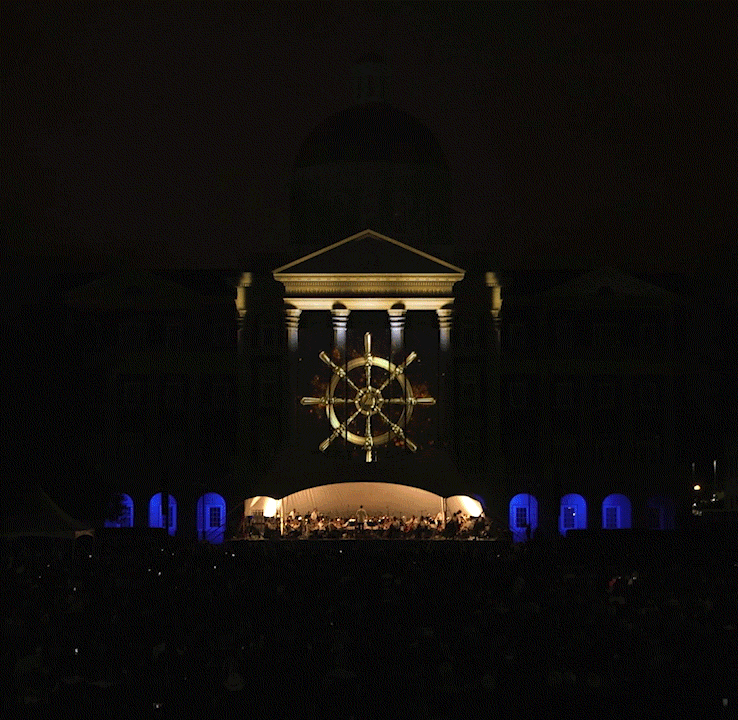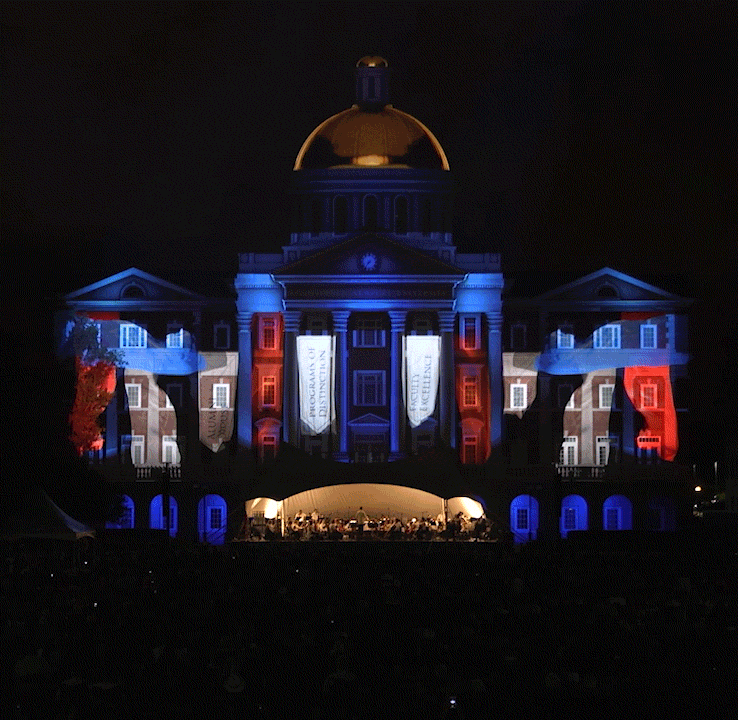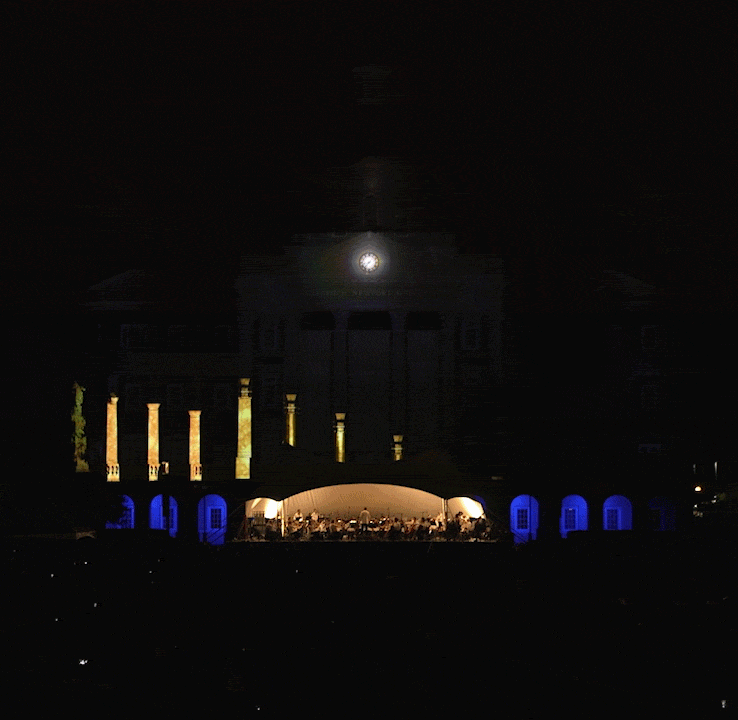 ---
Behind the Scenes
NY—Virginia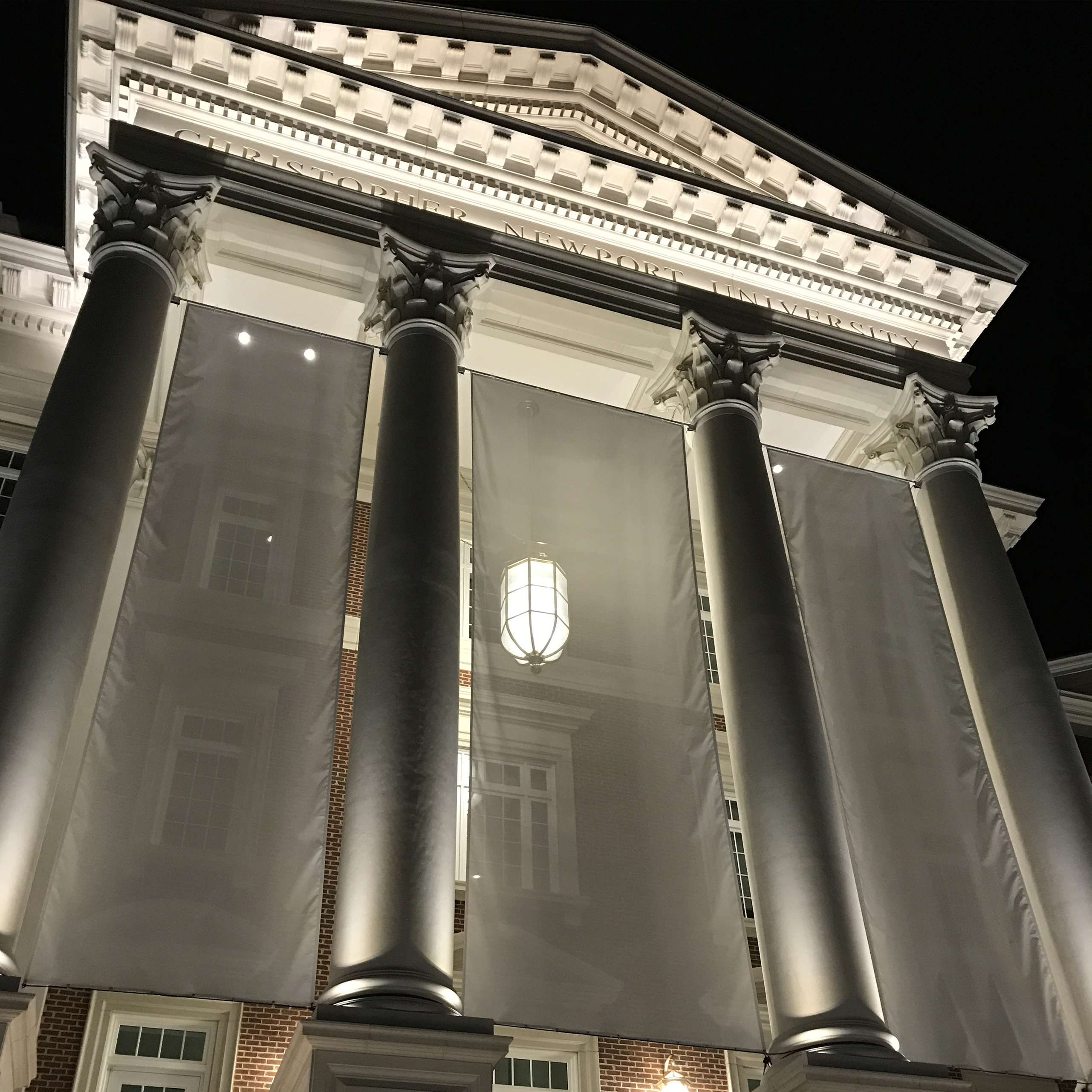 Multimedia Director, 2D & 3D Animation, Rendering and Project Management

---
with
Quince Imaging
for CNU
Team
---

Multimedia Director: Katie Wilson
2D & 3D Animation: Depth of Field
Projection Solutions: Quince Imaging
Executive Director of University Relations CNU: Amie Dale
Music Composer: James Hosay


Special thanks to the CNU Production Team, Virginia Symphony Orchestra, Quince Imaging, Donors, Alumni and Students for making this project such a success.


Hype
---
---